Teeth Whitening - North Vancouver Dentist - Blue Sky Dental
Some patients may find themselves feeling self-conscious about the colour of their teeth, or the presence of stains. Furthermore, it is very possible to be underwhelmed by the efficacity of over-the-counter whitening kits. Blue Sky Dental, your North Vancouver dentists, can offer you the highest standards in professional grade tooth whitening solutions. 
Whether your smile has come under fire from coffee, tea, red wine, or any of the wonderful things that can have adverse effects on our teeth, we can restore the brilliant white lustre you're seeking.
Teeth whitening works along fairly simple principles. While teeth appear and feel smooth and hard, the surface of a tooth is actually quite porous. Commonly available over-the-counter treatments tend to work by applying a chemical that enlarges the pores in your teeth, allowing them to release stains and discolouration. However, this technique can require several rounds of treatment, and in stubborn cases of deep stain, it may not work at all. 
Your dentists in North Vancouver can offer you a professional grade treatment that may be a more effective solution. 
We offer our patients two varieties of tooth whitening treatment. The first option takes place in our dental office at Bluesky. A powerful bleaching gel is applied to the surface of your teeth for a period of 45 minutes. The bleach will scour away stains and discolouration, leaving you with a smile up to eight shades whiter. This treatment option can be advantageous in that it doesn't take very long, and doesn't have a negative impact on tooth enamel. 
If your discolouration or staining is only mild, we can create custom whitening kits that include bleaching gel and mouth trays designed specifically for you. This allows you to whiten your teeth at home, at your own pace and schedule.
If you'd like to discuss teeth whitening, call your North Vancouver dentists at Bluesky Dental today to discuss your treatment options!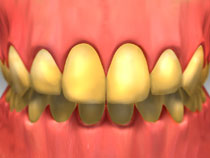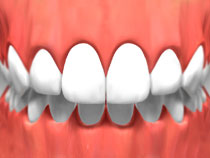 Last Updated On
2021-10-22