Invisible Braces - North Vancouver Dentist - Blue Sky Dental
We smile when we are happy. It follows that our smiles should not be a source of dissatisfaction. However for most people, smiling can be an uncomfortable experience because it highlights their teeth, flaws and all. This is especially true when they have misaligned or poorly aligned teeth. Not only is the visual aesthetic of misaligned teeth a negative, improper tooth alignment can also have a wide range of repercussions. It can lead to a problematic bite profile, making the act of chewing an uncomfortable experience. It can also have a negative impact on the shape of your face and over time, it can cause your teeth to shift further out of alignment. 
If you are living in the North Vancouver region and you are looking for a local Vancouver dentist, then our team here at Blue Sky Dental can work with you to create a plan of action that will lead to you obtaining a smile that you can be proud of. 


The first step is determining what kind of orthodontic tool is best to use for your unique situation. 
Conventional wire and bracket metal are a tried and proven option, and are known to be effective in realigning crooked teeth. However using metal braces are both non aesthetically pleasing, and uncomfortable to use. In addition, conventional metal braces cannot be removed while eating or cleaning your teeth. Here at Blue Sky Dental, or dentist in Vancouver can provide you with an option that is both aesthetically pleasing and comfortable to wear, solving the common issues that are associated with using metal braces. 
Dr. Negar Nazemi and her team of Vancouver dentists at Blue Sky Dental, offers to you invisible braces in the form of the invisalign. How the invisalign works is by using a series of removable moulds for your teeth, which gradually change shape to shift your smile into proper alignment. 
If you would prefer a more discreet option talk to Dr. Negar Nazemi, our Vancouver dentist here at Blue Sky Dental, about Invisalign today. North Vancouver patients can contact us or check us out online at Blue Sky Dental to book an appointment.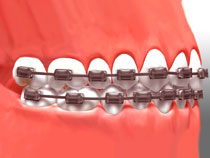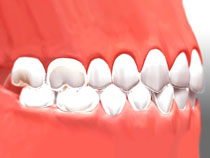 Last Updated On
2021-07-28