Invisible Braces - North Vancouver Dentist - Blue Sky Dental
People of any age can benefit from Invisalign (clear braces) or orthodontic treatments. Our goal is to improve your health and prevent damages to your teeth.
What is orthodontic treatment?
We use Clear Dental Braces to put gentle pressure on your teeth. Invisalign treatment straightens your teeth so you could bite better and look better. So you could show your brilliant smile. As well, there is the benefit of easier cleaning between your teeth and less chances of tooth decay and damage to your teeth. 

Dental Braces straighten your crooked and crowded teeth and Invisible braces (clear braces) correct the gaps between your teeth, Cross bite, Underbite, Overbite, and Open bite. We care about how your teeth look and work. Ortho treatments improve the look of your smile and prevent malocclusion (bad bite). In addition, it helps with preventing further damage to your teeth such as:
Tooth Decay or Cavities

Gum recession, Gum Tenderness, and Gum diseases

Possible bone loss over time

Teeth wear down or Chips

Difficulty to chew
What are the health benefits of Straight Teeth and Invisalign Clear braces? Or Why Orthodontic treatments?
How long will be the treatment?  From 3 months to two years.  Express treatments available pending on assessment of your teeth.
Wondering How Invisalign® treatment works!
Braces vs. Invisible Braces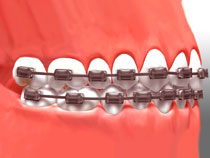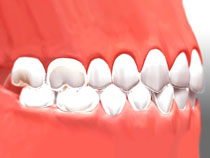 Last Updated On
2021-10-22